We're passionate about what sets your soul afire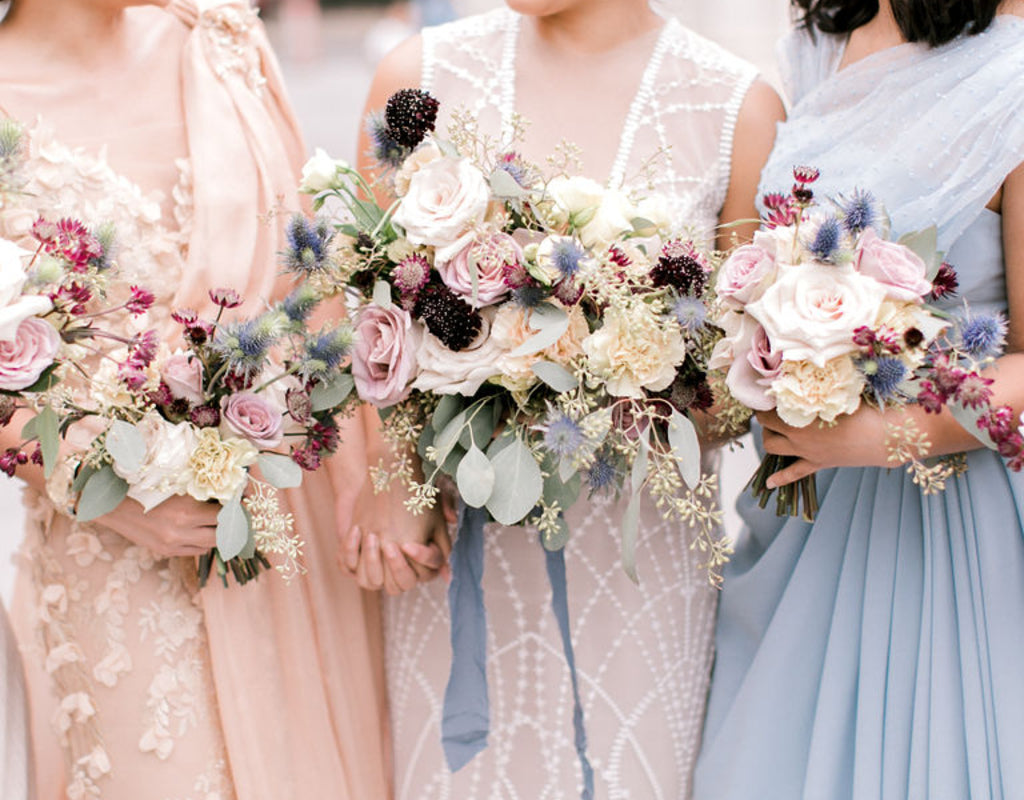 Unique Flowers for a Unique You
Cookie-cutter packages just doesn't cut it
You've spent countless hours viewing venues, and debating which photographer to hire, now you're ready to nail down truly bespoke florals to match your vision and tell your story.

Designs that don't strive to be anything other than a true honoring of your heart's desire
Our detailed and attentive approach allows us to create meaningful and impactful botanical designs--allowing each bloom to be seen, known and heard just like you!

A personalized & seamless floral process is just as important as the grand finale
Working with the right design professional is paramount and we're exceptional at what we do.
Decorative Botanical Keepsakes
Suspending flowers forever in time, our hand-made 'Floating Botanical Coasters' are the perfect functional gift for all occasions. Beverage coasters, custom wedding place cards, creative table signage, and anniversary/remembrance keepsakes are just a few various ways to display the endless possibilities of preserving life's fleeting moments.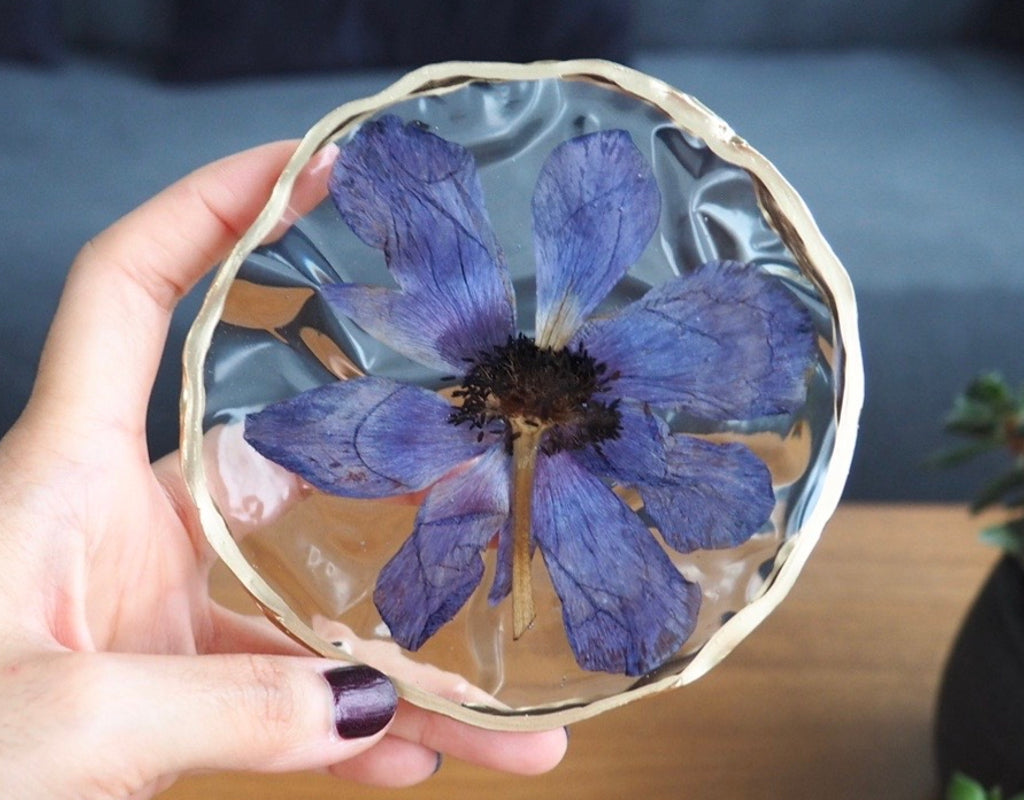 "Vivian added elegance to our wedding in all our floral needs. Her work helped set our wedding apart from being just beautiful; it felt classy and tasteful."
"I hired her again to do my wedding ceremony and reception! Vivian was absolutely a delight to work with. She worked very closely with us to figure out exactly what we wanted and designed the most beautiful flower arrangements for our wedding. She is extremely professional and easy going. She decorated the entire venue and has an extremely creative mind. Everything was so beautiful and the guests were SO happy to take her arrangements home with them. The flowers were all amazing quality, some of our guests told us the arrangements lasted over 2 weeks for them! Her flowers really did complete our wedding and pictures. She is so talented and we are very happy to have her as our florist. We like her flowers so much, she has become our go to florist for all our arrangement needs. Seriously, look no further because Vivian will not disappoint. We highly recommend her!"
Ignatia & Tom, Clients
Venue: Manhattan Penthouse Manhattan, NY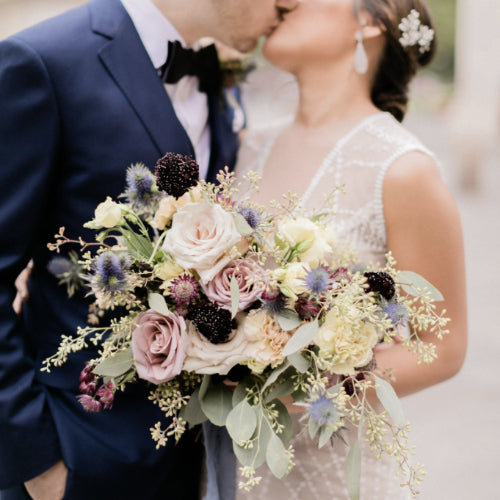 "Our wedding was picture perfect thanks to Vivian. Our venue was a blank canvas so florals were a must in bringing our vision to life. We spoke with many florists and could not envision how their vision fit into ours. Vivian was a perfect fit from the beginning. She used 3-D technology customized to our venue to help visualize how the florals beautified our space. She also iterated on our florals multiple times to get it right. She also helped us reuse many moving parts during the day of which we really appreciated. On the day of, her execution was PERFECT. The florals were stunning. Everything from the ceremony arches to the bridal bouquet was EXACTLY what we had imagined and so much more. Vivian, thank you for making our wedding a dream."
Sarah & Derrick, Clients
Venue: Dobbin Street | Brooklyn, NY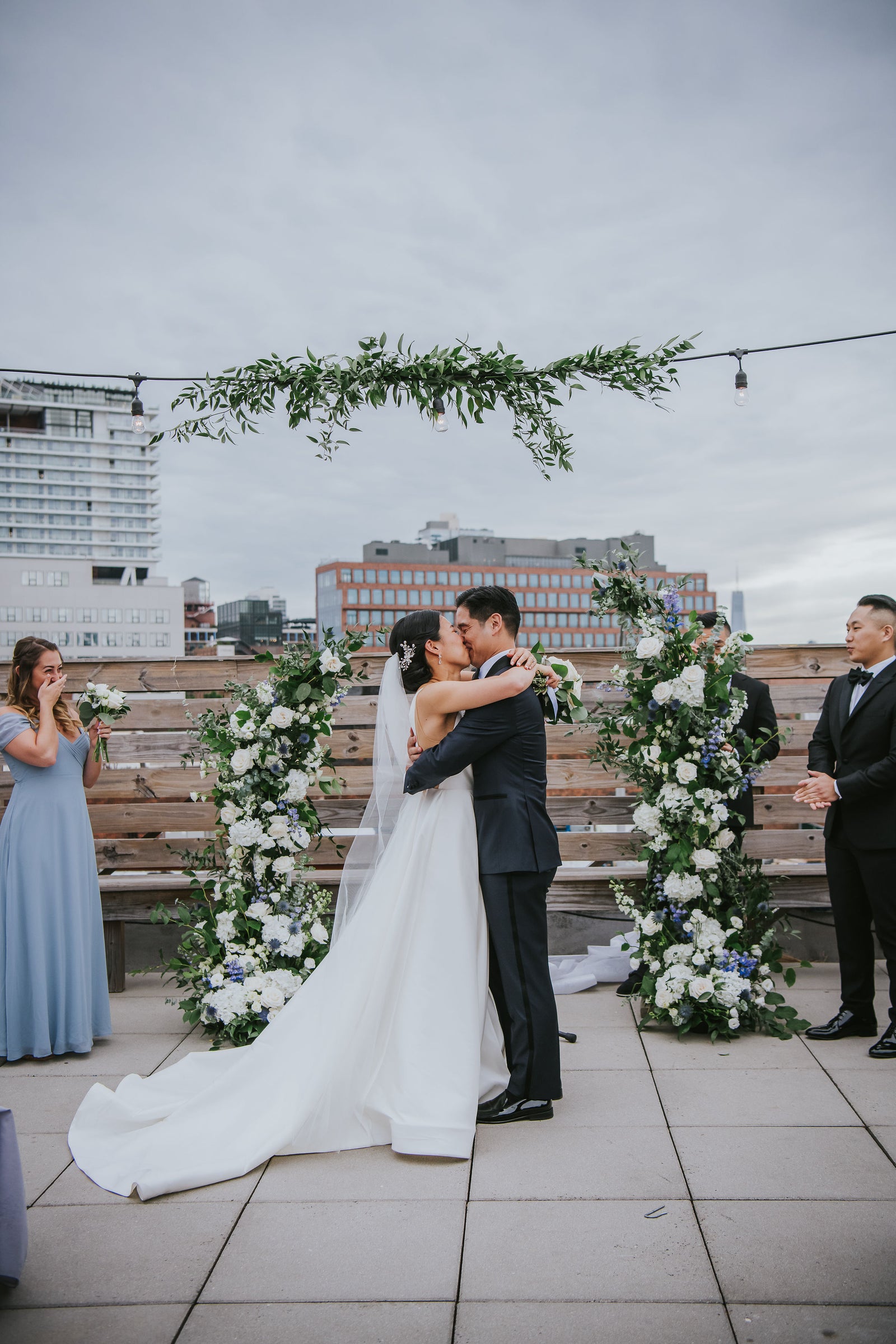 "We hired Vivian for our wedding flowers and couldn't have been more satisfied with the experience. She was responsive throughout and generally "on top of it", which makes the process a breeze. Pricing is reasonable and she's extremely attentive to details and your aesthetic/desires, so she's especially perfect for those who know what they want but are working with a budget. Vivian led a very thorough first in-person meeting and it all paid off. Our flowers (bouquets/boutonnieres, alter arrangements, centerpieces, garland, cake pieces) were even more perfect than we imagined! Highly recommend."
Jenny & Jason, Clients
Venue: Redeemer Church Westside | Manhattan, NY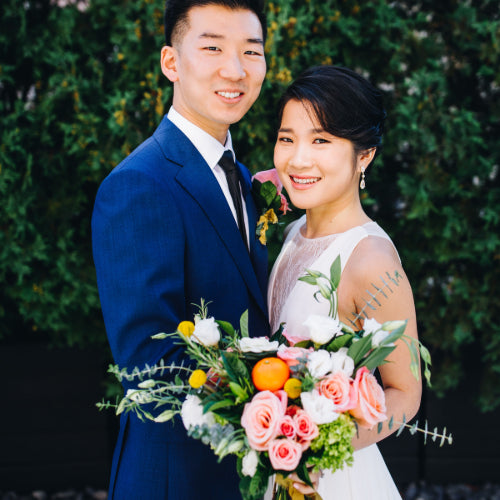 "It was such a pleasure working with Vivian! I got married in December 2022 and decided to go with her Omakase Flower Experience because 1) I had decision fatigue from my DIY projects and other things that life threw my way and 2) I had been following her on Instagram for a while and her designs resonated with me. And she truly made my floral dreams come true. I shared a mood board I had made with her featuring florals and color schemes that I liked, along with my wedding dress, bridesmaid dresses, and pictures of the venue. I ended up ordering a mixture of small arrangements and bud vases. She suggested specific vessels that aligned with my modern, romantic, and ethereal vision, which were perfect for the setting. And the bouquets and centerpieces that she delivered exceeded my expectations. I am still getting so many compliments on my florals. Vivian truly made the process so effortless. I cannot recommend Vivian enough."
Laura Z. & V Ken, Clients
Venue: La Botte Ristorante
Westchester, NY
"Vivian did an absolutely amazing job for our wedding. She immediately understood our vision during our initial meeting and we had complete confidence in her from the start. She was incredibly flexible and professional when we reached out with changes and was always willing to work with us to achieve our vision. She's extremely knowledgeable and was able to provide guidance without sacrificing our needs. She was our favorite vendor by far and was such a joy to work with throughout the whole process. Her work is simply stunning. Everything was perfectly executed and even better than what we had envisioned. Our guests were so impressed by the floral décor that they ended up taking it all home! We can't express how happy we are that we hired Vivian!!"


Michelle & Brian, Clients
Venue: Grand Oaks Country Club Staten Island, NY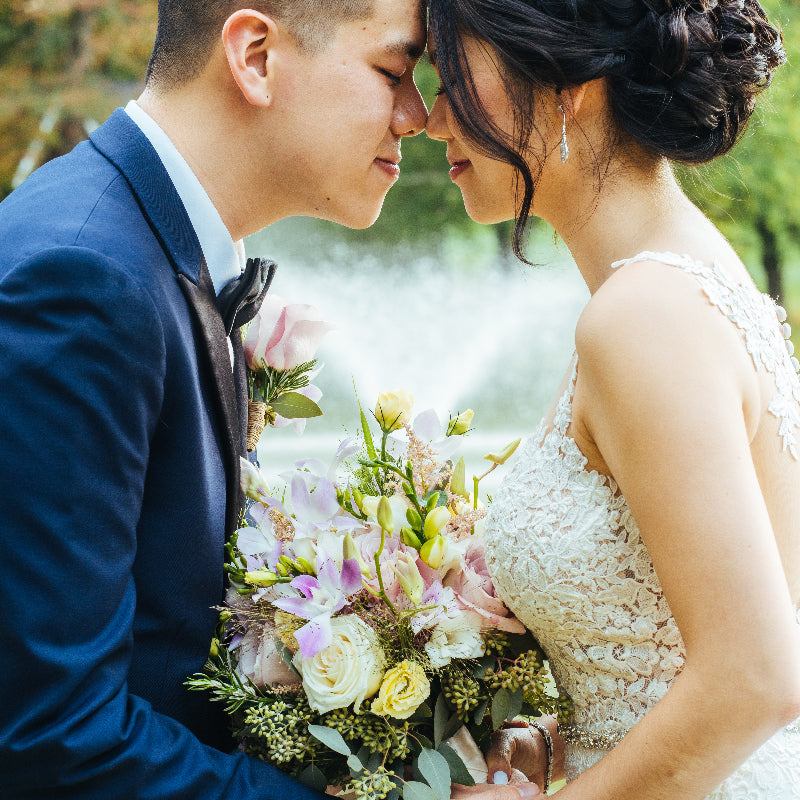 "I trusted Vivian with all things florals for my wedding and she went above and beyond to make everything perfect for my special day. I do admit that I was very particular with what I wanted and Vivian was patient and worked with me until I was happy with the proposal! Come the wedding day, every bouquet, boutonniere, centerpiece and decor piece was better than I ever imagined––guests couldn't stop talking about the florals! I'm stoked to see how the photographs come out, especially with the florals as a major accessory. Thank you so much, Vivian! Highly recommend for any event, big or small."
Courtney, Bride
Venue: 26 Bridge | Brooklyn, NY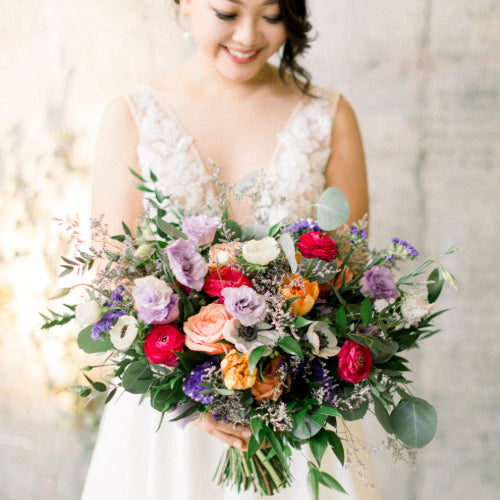 "Vivian, such a creative and pleasant vendor to work with. I found her on Instagram for an upcoming wedding and from our initial contact to her contactless delivery for the big day was nothing short of professional, beautiful and smooth. We used her to design the bride and groom's personal florals and she did not disappoint! The details she provides throughout the planning process, as a planner, is so helpful. I told her what was the bride's vision and working with her was such a breeze. I will work with her again!"
JaaEl, Event Planner
Venue: Saint Matthew Roman Catholic Church | Brooklyn, NY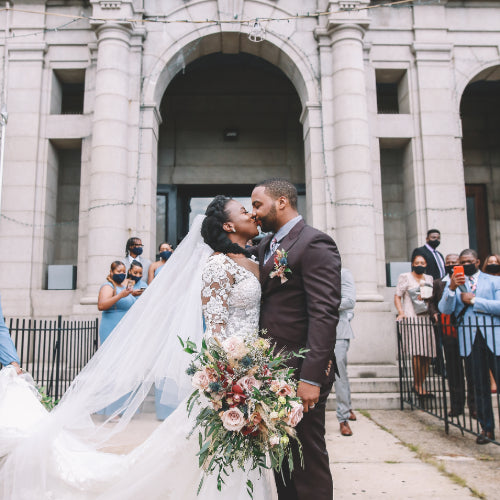 "Vivian and her team transformed a sprawling warehouse into a lush, green oasis and made our venue infinitely more beautiful than we expected. Our family and friends cannot stop raving about how stunning the venue was, and we owe all that to Vivian and her team. I cannot recommend Vivian enough for your wedding - she will truly transform your space and make your day even more special than you imagined. My wife and I cannot thank you enough, Vivian."
Brian & Lauren, Clients
Venue: Sound River Studios | Queens, NY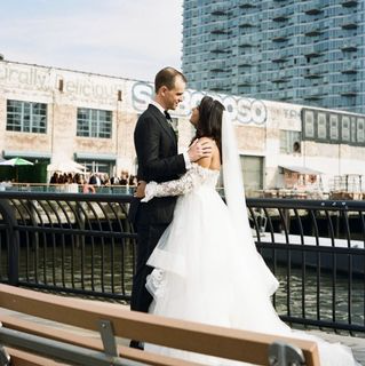 "Vivian and I spent several months communicating with each other about my vision and how we could it bring it to life. We spent countless hours working through the vision and all I have to say is trust the process! Vivian creates digital mock-ups that are highly detail oriented and I can honestly say that the digital mock-up was almost identical to the actual wedding day! Not only does Vivian have a wonderfully creative eye, she also happened to share my personal taste in florals so working together was extremely easy. I also appreciated Vivian's honesty and integrity. I knew nothing about the wedding floral business prior to working with Vivian, and she meticulously walked me through the cost behind florals and different arrangements. Vivian's honesty and transparency was equally as important to me as the actual floral design that was created, so please look no further for a delightful, creative, and honest person to work with."
Genoviva & TJ, Clients
Venue: Dobbin St. | Brooklyn, NY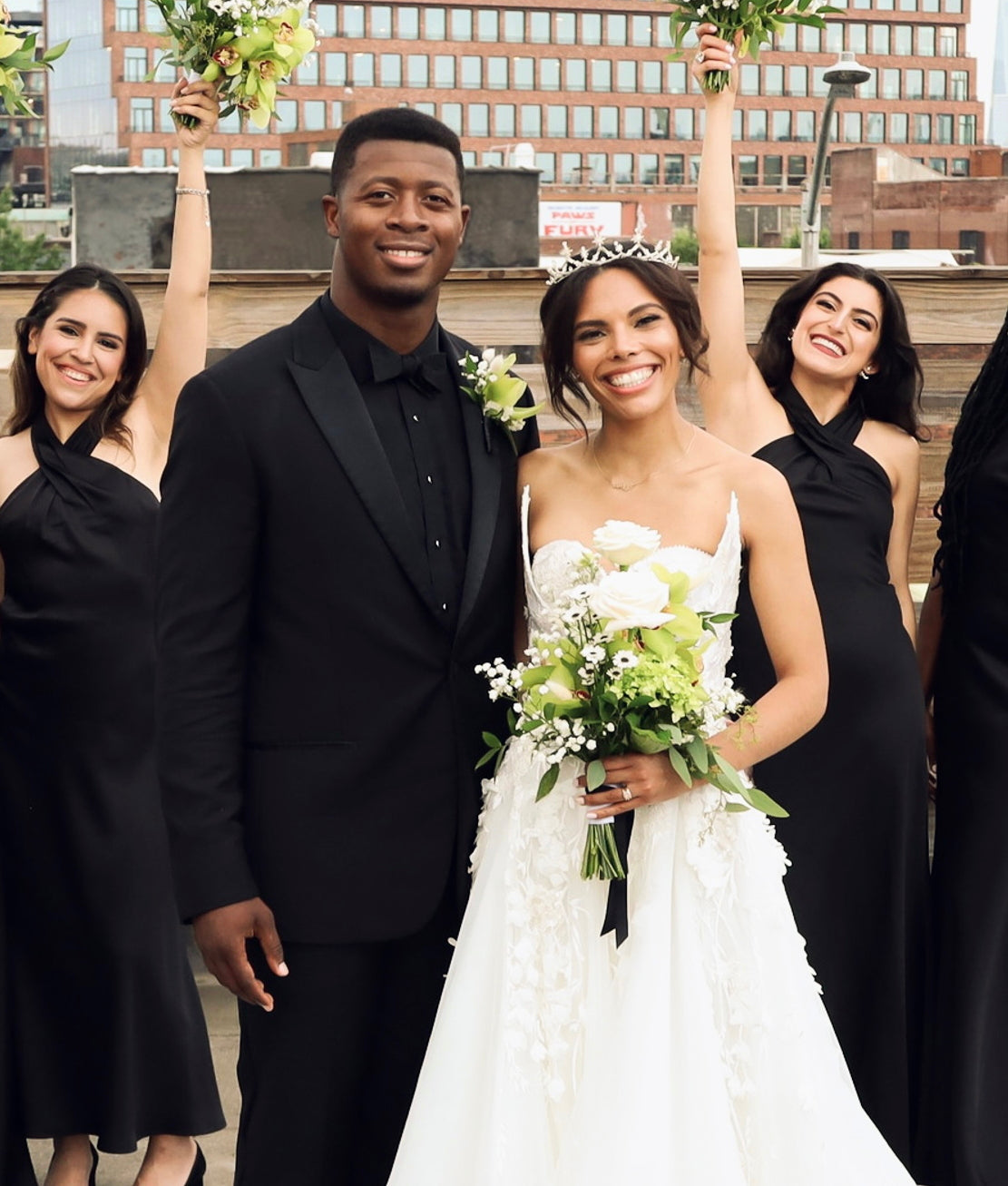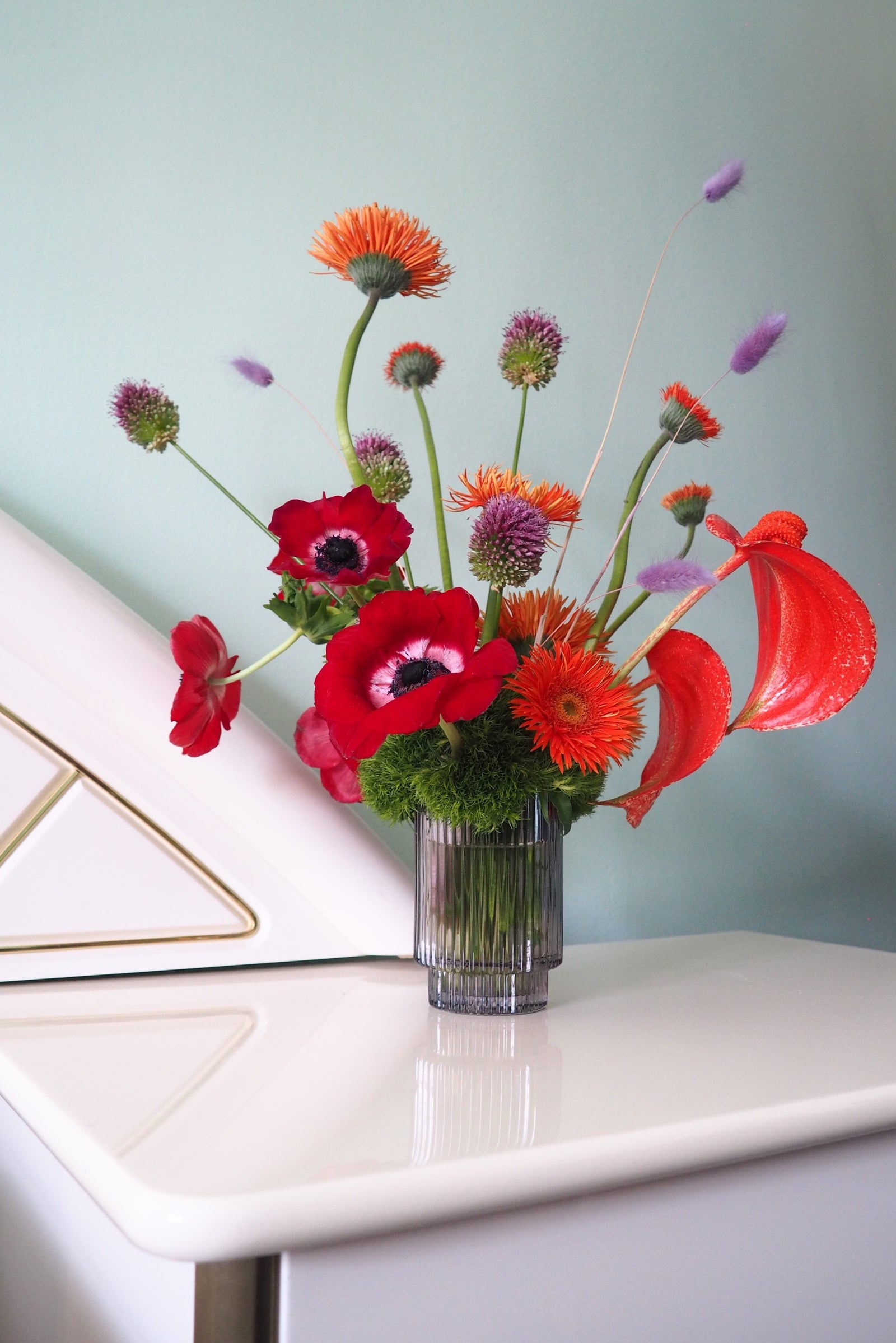 Be the First to Know!
Join our exclusive newsletter community for special announcements, giveaway offers and more!